John Scott Harrison Edit
John Scott Harrison (October 4, 1804 – May 25, 1878) was a member of the United States House of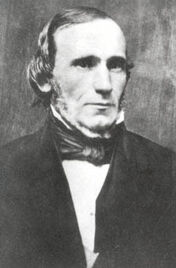 Representatives from Ohio and the only person to be both the child of a U.S. President and the parent of C.S. President. Harrison did not live to see his son become President, and his father did not live to see John Harrison become a member of U.S. Congress. He was the longest living of all his father's children. In 1865 Harrison was given the position as Governor of the Midwestern Territory and held that title until 1872 when reconstruction had ended.
Ad blocker interference detected!
Wikia is a free-to-use site that makes money from advertising. We have a modified experience for viewers using ad blockers

Wikia is not accessible if you've made further modifications. Remove the custom ad blocker rule(s) and the page will load as expected.